Antique Wall Clocks & Mantel Clocks for Sale
These American antique clocks are great old clocks! No one will ever make clocks like these again, and that is a shame. Many American antique clocks were inexpensive when new, but were robust, simple, reliable, and not critical in gearing design.
After an overhaul, this type of clock will have a long life. (When I overhaul an antique American clock, I replace mainsprings that are too strong with long, thin ones that will reduce future wear, so the clock can be enjoyed for years. I give a two-year warranty on a windup clock I overhaul, but expect it to run for 10 years without a problem (sometimes the escapement will need oiling after several years, which I will do for a small charge). I routinely see clocks I overhauled 10 to 15 years ago still running well.)
I obtained these clocks in various ways. Some are repair jobs that were never picked up, some I bought from owners who had no family to pass them down to and wanted them to go to a good home, and some were in my collection.
I price many of my antique clocks in two ways:
As-is, running: They are working fine and appear to be in good enough condition to run for several years. I give a 90-day money back warranty on these.
Overhauled with Two-Year Warranty: I've given (or will give) these my standard, high-quality overhaul.
I prefer you buy these clocks in person, because I want you to see exactly what you are buying and I don't ship larger wall clocks. I can ship the mantel clocks for around $50 (if actual shipping costs me less that I charged you, I will refund the difference).
I invite you to visit my shop to see these clocks. Please call 574-967-4709 or e-mail to set up an appointment.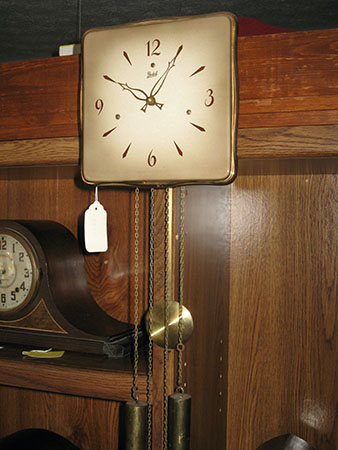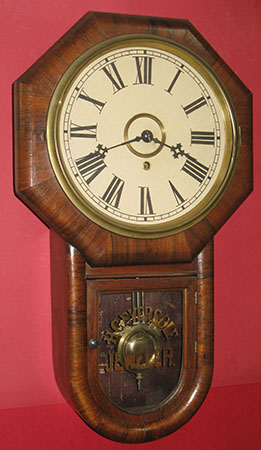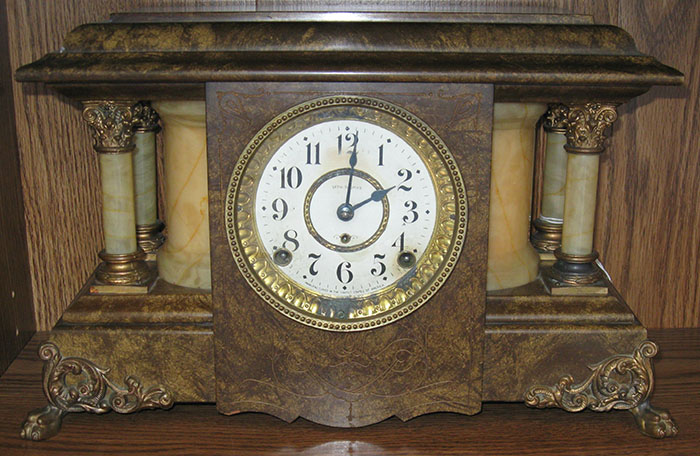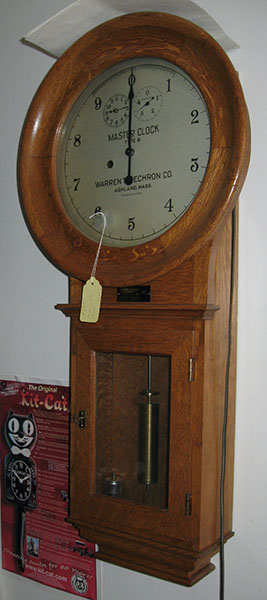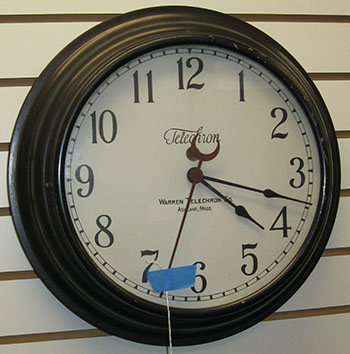 Sold Clocks