About Bill's Clockworks
Bill's Clockworks of Flora, Indiana repairs and sells clocks. We are a BBB Accredited Business with an A+ rating, and have been in business since 1991 and in Flora, Indiana since 1995.
Directions and map to Bill's Clockworks
Below are pictures inside and outside of our shop at 8 W. Columbia Street in downtown Flora, Indiana.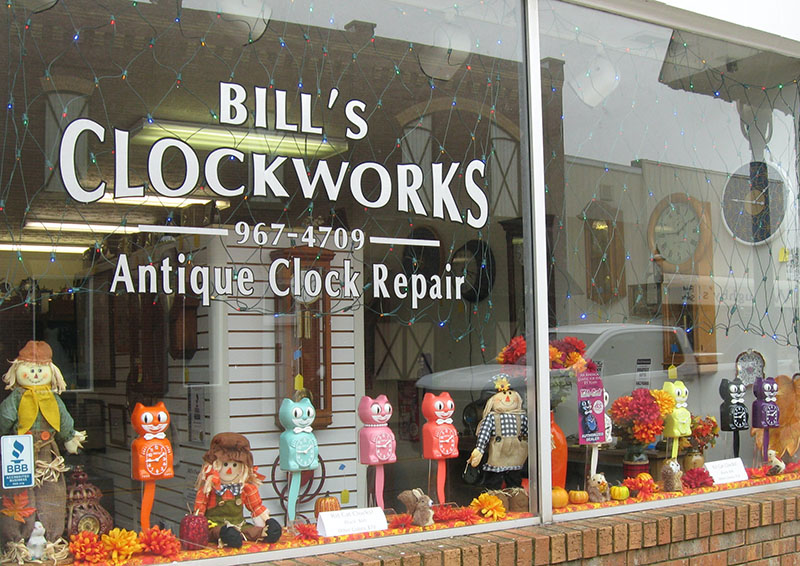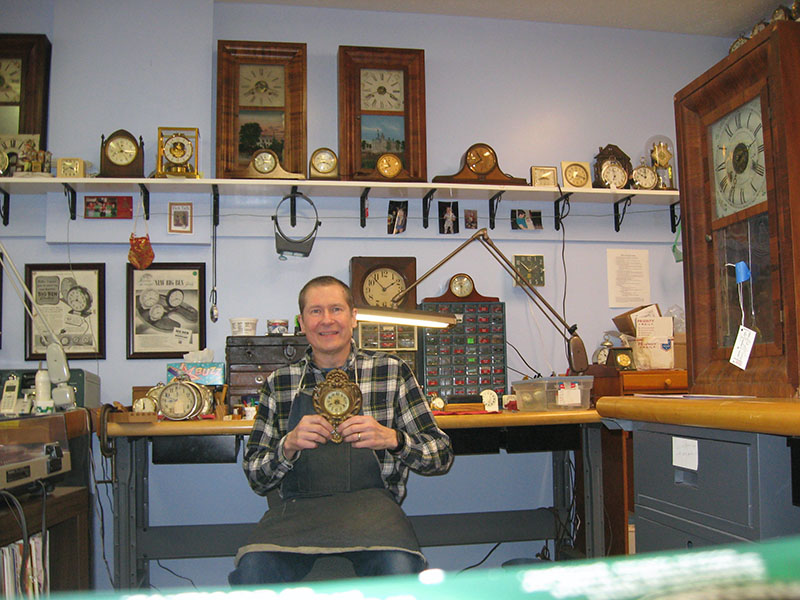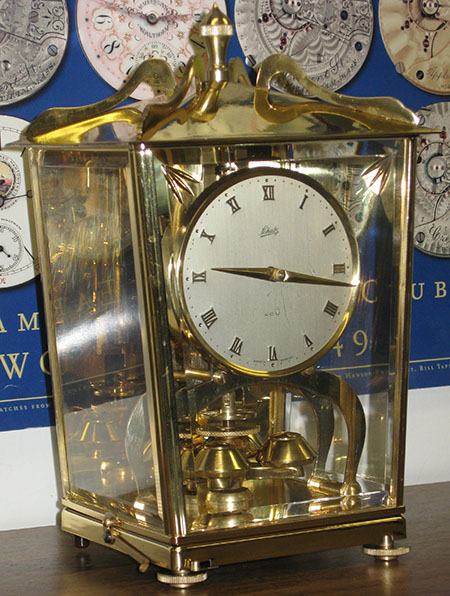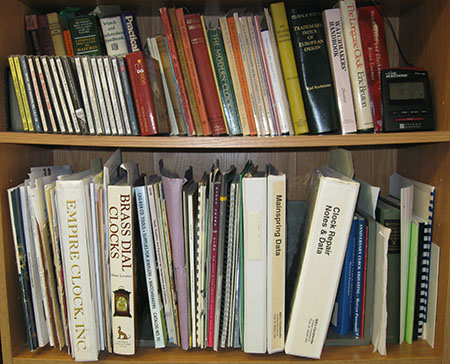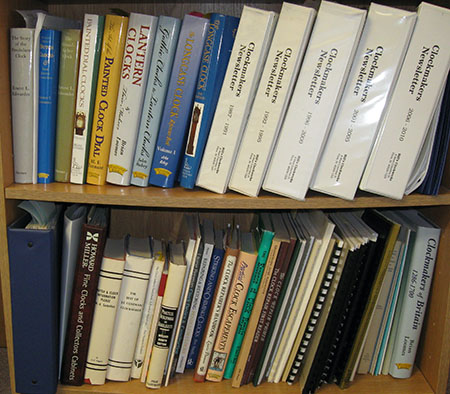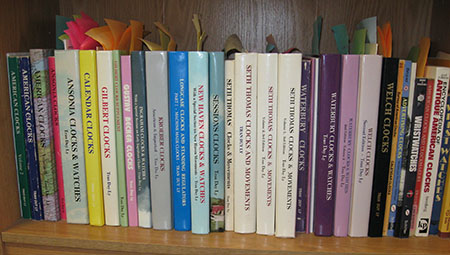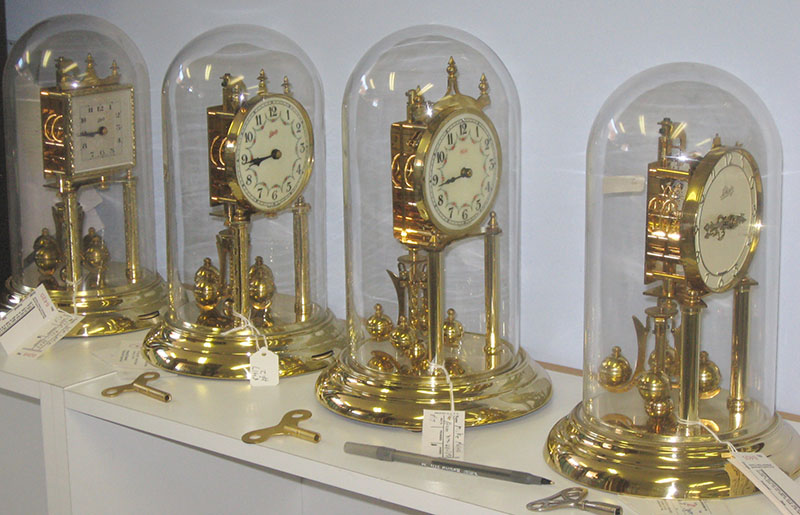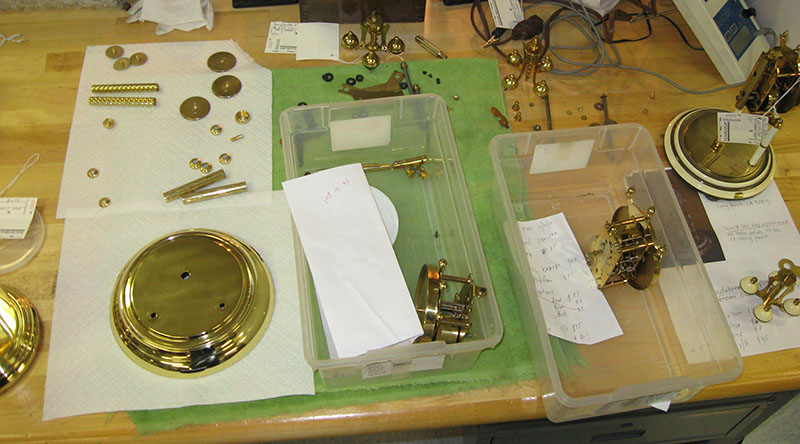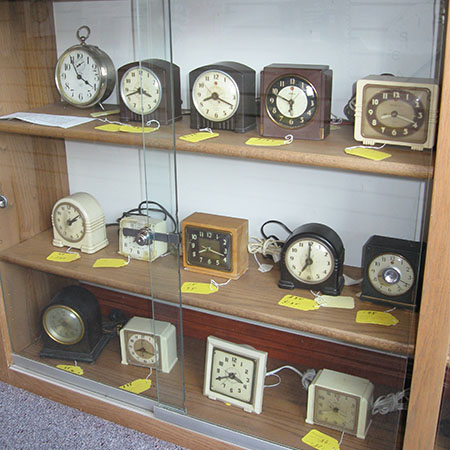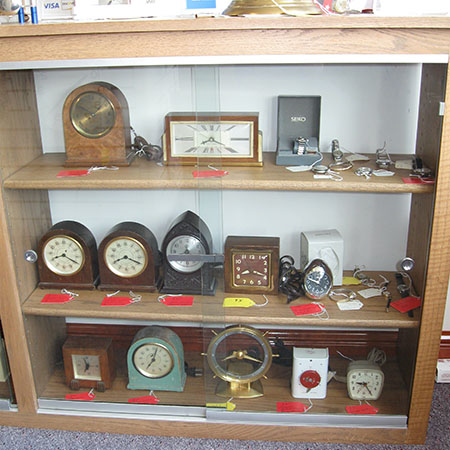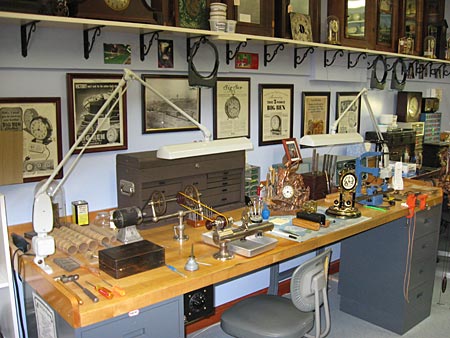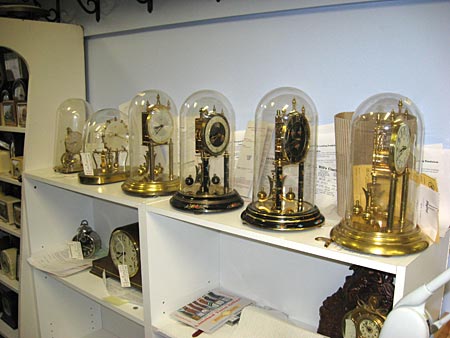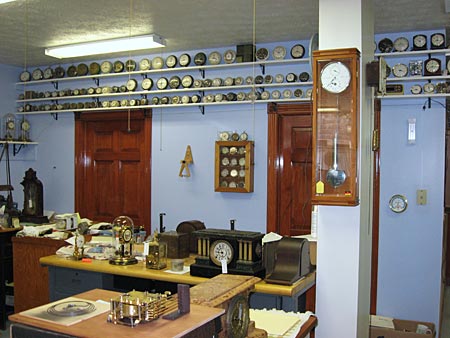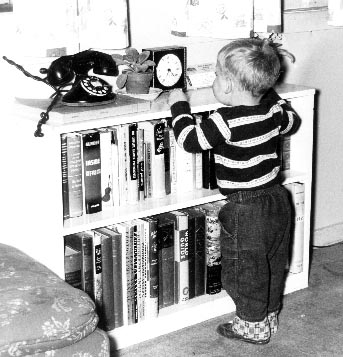 At age 14, Bill became interested in Westclox Baby Ben alarm clocks and began to collect and gather data about them. He later added Big Bens to the collection. In 1980, Bill met Richard Tjarks, an expert clock repairer and restorer, who also had an interest in Westclox clocks. This began a close friendship, and the two cooperated on many ventures, including Westclox articles and programs.
In high school, Bill bought a 1940s floor-standing radio. He learned how vacuum tube electronic circuits work and started repairing radios and televisions. He studied electronics for two years in high school and enjoyed it so much that he enrolled in the electrical engineering program at Michigan Technological University.
After receiving the BSEE degree in 1977 and the MSEE degree in 1978, Bill went to work for Bell Laboratories in Indianapolis, where he did digital circuit and IC design. In 1986, Bill joined Truevision, Inc., where he designed semi-custom integrated circuits for video display boards.
In April 1991, he formed Bill's Clockworks, a sole proprietorship, based in his Indianapolis house. In December 1991, he married Kimberly Wheeler and moved to Lomax, Illinois, where Kimberly was pastor of a church. Bill and Kimberly bought an old grocery store in Lomax built ca. 1900, renovated it, and put the clock shop there. In August 1993, Nathan, their first son, was born. In January 1995, the Stoddards moved to Kimberly's hometown of Flora, and their daughter Bethany was born in March 1995. The former Rainbow Cafe of Flora was renovated and became the site of Bill's Clockworks, officially opening in November 1995. Bill and Kimberly's third child, Luke, was born in July 1996.
Bill is a member of the NAWCC (National Association of Watch and Clock Collectors), the American Clock and Watch Museum, and the BBB (Better Business Bureau).
In 2000, Bill created the ClockHistory.com website. In 2003, he used PHP and MySQL to create an online catalog of Hermle clocks. He designed a clock history database in PostgreSQL. Some major topics include Big Ben Styles, Baby Ben Styles, Patents, Clock Variations, Models and Documents.
Bill enjoys working with vacuum tube high-fidelity amplifiers and tuners. Below is a picture of the pair of Eico HF-60 amplifiers he rebuilt in 2022. He also rebuilt a Dynaco PAS-2 preamp and hopes to have time for more in the future. Below is a picture of a Bogen DB130 he hopes to repair someday!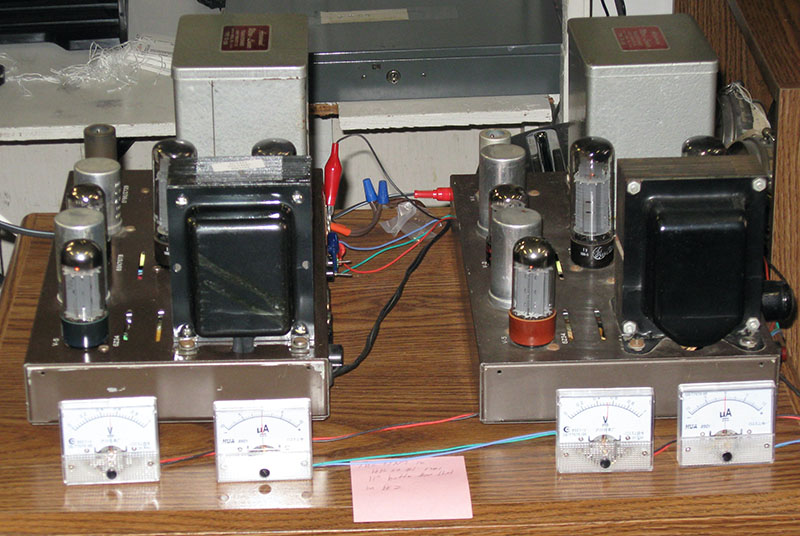 Bill may be reached by e-mail at [email protected].
Barry does clock case restoration and helps with movement cleaning. He is past national president of the 6500 member Cadillac - LaSalle Club and owns four vintage Cadillacs. Through this association, and now his NAWCC (National Association of Clock and Watch Collectors) membership, Barry can provide worldwide references as to character and fair dealing. Delighted customers, both service and purchasers of clocks, are his goal. He is an elder and has served as a deacon of his church. He is a veteran of the U.S. Army (SP-5/E-5 Perm).
Barry is now retired from Bill's Clockworks but lends a hand when needed.
Web Site Acknowledgments
FreeFind.com provides search technology for this website.
Thanks to www.iconfinder.com for the menu icon. Used under ShareAlike 3.0 Unported.
Thanks to Jake Rocheleau for sample code for the responsive menu.
Image Credits: Sale Bag - iStock 170094199.
Privacy Policy: freeprivacypolicy (paid version).
---